One of the beautiful things about Ontario is it's abundance of rocks, water and trees. When these three come together with the water falling over the rocks in a treed area the three come into one to produce a natural wonder. Such is what we have at Albion Falls in Hamilton. A great spot for engagement photos of adventurous couples who are pleased to hike, climb and hop over rocks to get to just the right spots.
Along with this session our couple brought a couple changes of clothes to have a more casual look followed by a more fashionable elegant attire to change the feel of the images and give a dynamic mix of pictures in their final gallery. We had such fun with them as the rain started to pour down, but it didn't damper our spirits and we were able to capture beautiful emotion and moments.
I love these wide images with the rocky backgrounds, they make for such an interesting contrast of texture which is one of the important parts of photography.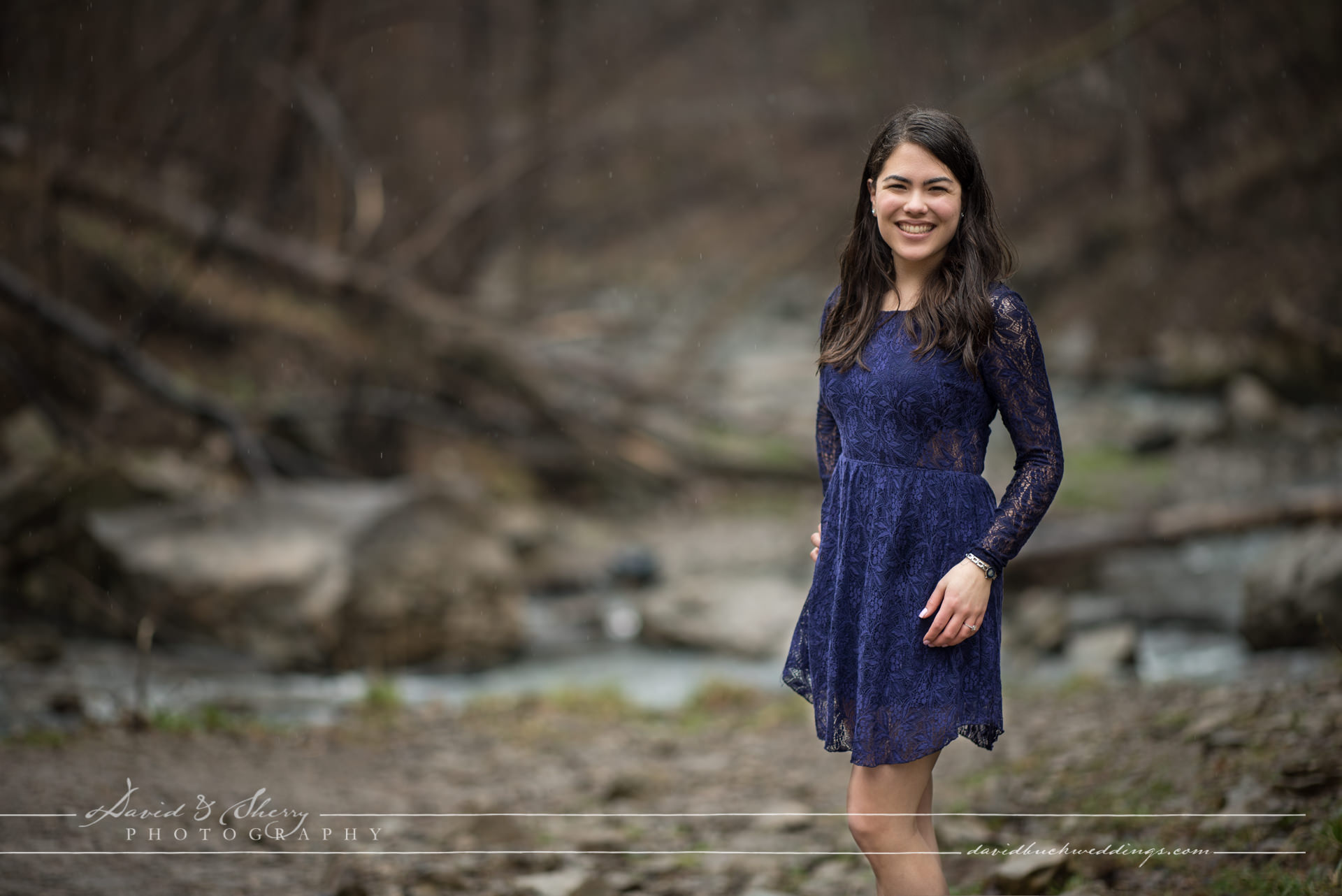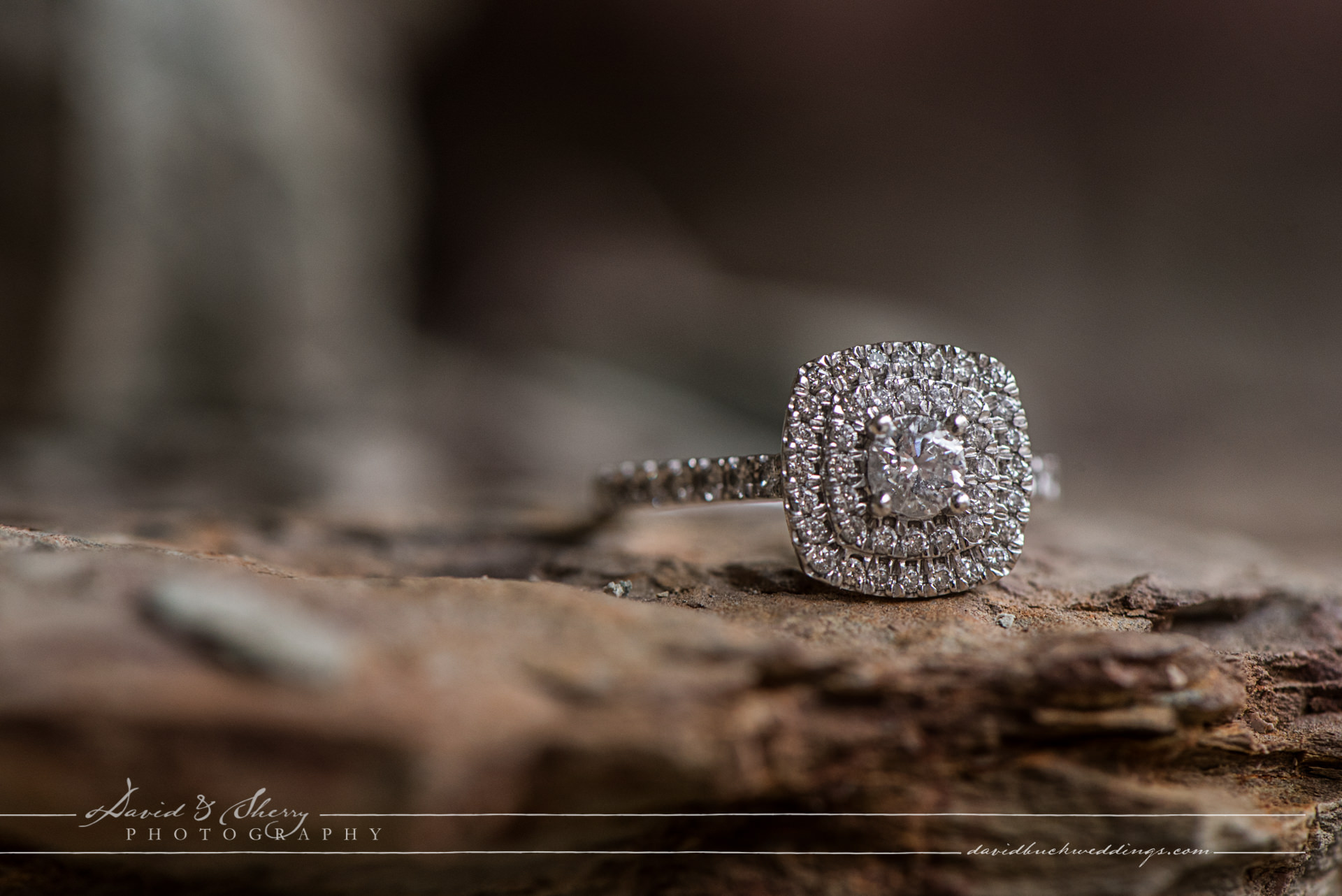 This last clothing option is the evening wear option where she brought her green full length dress which I believe accentuates the look a whole lot. What you wear during your engagement shoot says a lot about how the final images and the feel of the shoot will turn out.