Downtown Toronto weddings are always fun! Choosing the right location for your wedding photographs depends on how far away it is from your venue, how long it will take to get there and what options are available for variety when you get there. The amount of people in your bridal party also plays a big role in choosing the right spot for pictures. The Toronto Musician's Garden on the Queen's Quay Waterfront is a unique and fabulous choice.
What we love about this place is that it is a garden oasis in the heart of downtown Toronto. The CN Tower is in perfect view but it still looks like you're in nature while you're there. It's also very special that there is a waterfront view of the skyline right across the walking path giving the ability to get two very different looks with the same location choice. We love it and have used it many times.
This wedding took place at the Enoch Turner Schoolhouse, then we made our way by cab to Queen's Quay and the Music Garden for pictures. It was a beautiful day to celebrate with these two and their wedding party. To say everyone was having a great time is an understatement. I love being surrounded by joy.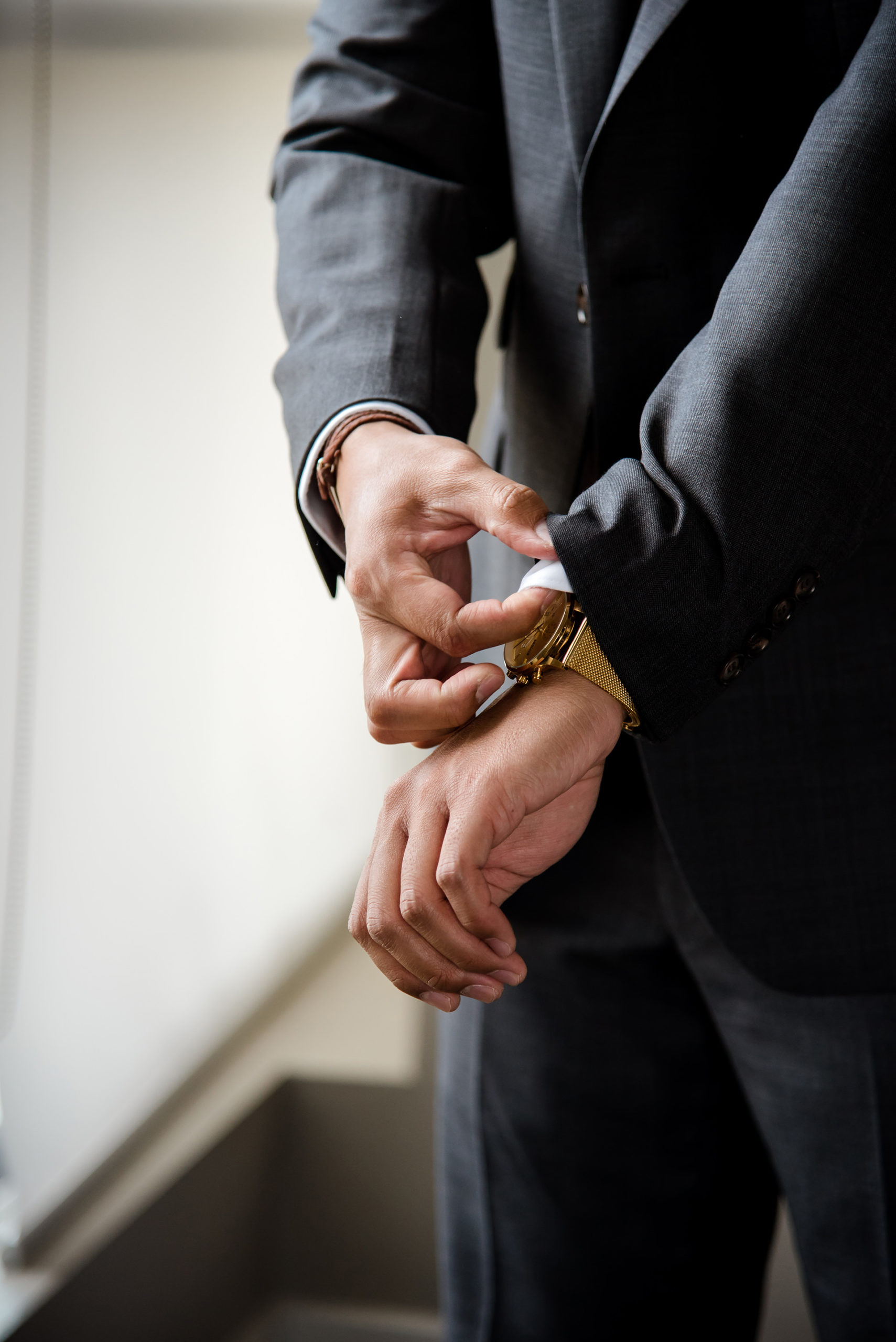 A beautiful reflection of the church during the ceremony.
Park, city, skyline all in one location… what a great spot in the city.
We captured this one using a flash at the schoolhouse gelled with a blue tint, then spotlit an oranger light directly on the couple. I love how it came out.