I Love the challenge of arriving at a location and finding the extraordinary. This engagement session in the Collingwood area when you walk through this beautiful forest lot is makes for a fantastic walk through the trees. Photographically however it's a lot of trees, followed by more trees, with a few trees behind that. The challenge becomes then looking past what is right in front of you and finding the unexpected within those trees. We look for pockets of light, patterns, shapes, colours and interesting points through the forest to isolate our couples and give the feeling which you seem to get automatically while walking through this space.
Using Photo Tricks
Sometimes it takes thinking outside the box to get a shot, we get an idea stuck in our heads then we work to make it look just like we envision. We may seem kinda crazy sometimes, but it usually pays off. Take this first shot for instance… after capturing it I saw that it could be more. With some more effort and a reflective device we got shot number 2.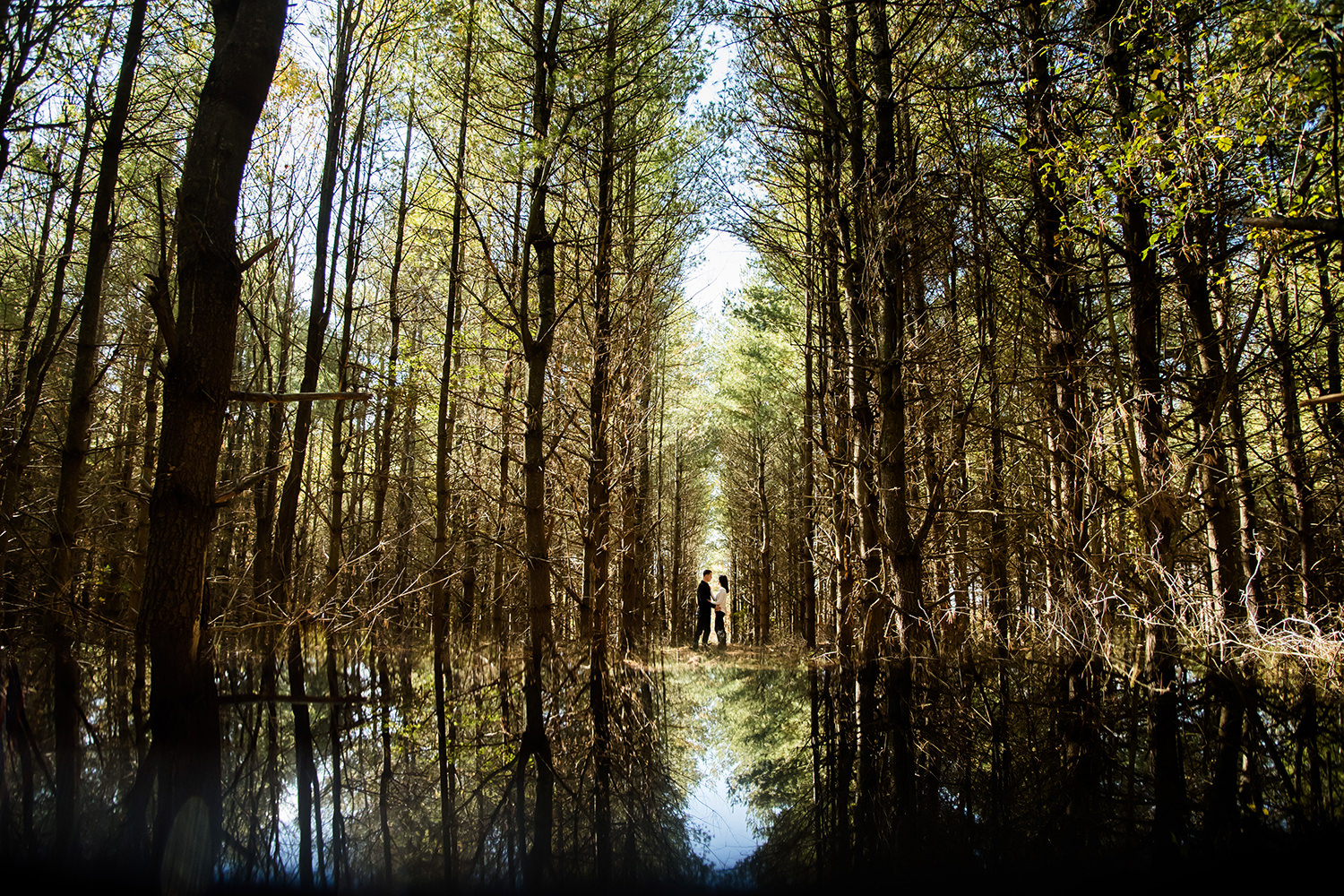 Using Colour
Of course depending on the time of year colour can make a big difference. In this fall scene the blue sky against the yellow trees brings out the beauty of fall.
Open Fields and Different Perspectives
Getting out into an open field gives the opportunity to see the clouds, use the sky and give the feeling of grandeur. It usually means getting down into the grass (Sherry loves doing the laundry I produce during a photo shoot) to get a different perspective and get some foreground elements in the front of the frame.
Hidden Places
This small little spot in between fields which happened to have moss growing on the mounds was a perfect little find. Something we almost walked straight past, but upon further inspection there was beauty to be had here as well.
Whether the place you love is a forest, a city, a path or a waterfall… we will work hard to make sure we capture the incredible beauty you see.