Downtown Toronto is filled with beautiful spots to take pre-wedding engagement photos. This city that is full of life and adventure has one of the most historic waterfronts in Canada. Just a stone's throw from the CN Tower, Queen's Quay is a built up area that extends into the water near the Billy Bishop airport and is a unique little spot in Canada's most populous city.
The walkway along the water gives an up close and personal view of the Toronto skyline and being that Toronto Island is flooded as of the writing of this post it is one of the few spots right now where you can get an excellent view of the city. At the end of the pier is a strange little park very few know about as it is a commemorative park to the immigrants of early Toronto and it holds within it quite a few statues of Irish settlers.
We were blessed during this shoot to have access to the beautiful spring blossoms that cover the trees of Ontario. Vibrant reds and pinks on otherwise generic green trees, they dot the roadways and parks with the beautiful colours. We love shooting here with low aperture lenses to blur out the color of the flowers and give a feeling of spring to the pictures.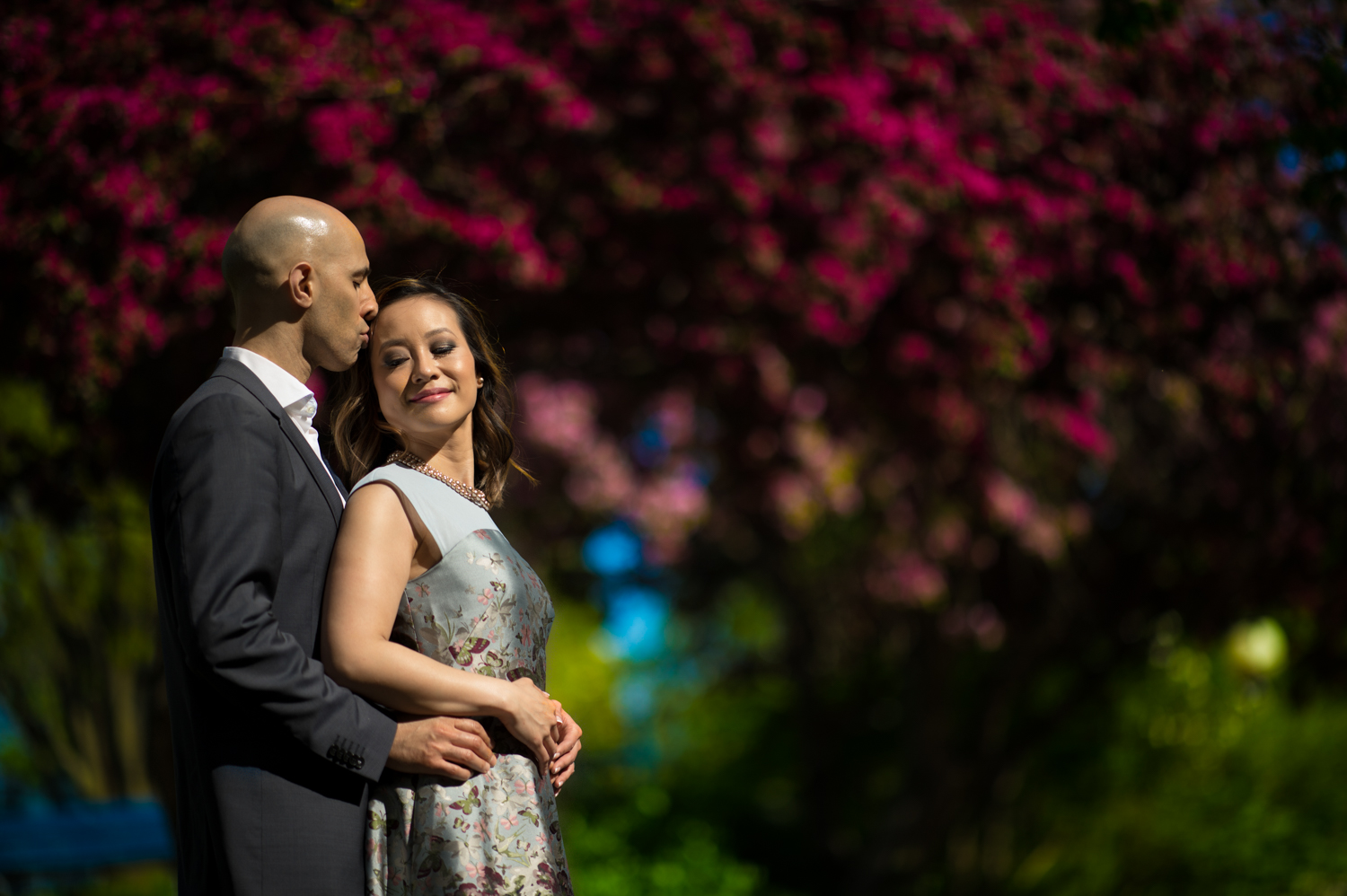 A beautiful view of Toronto and the CN Tower from Queen's Quay during our engagement shoot in the spring.
Life is full of adventure, so we advise to jump at the chance to go and trek.